---
Gates
---
We use the highest quality of materials for longevity. Everything is designed and engineered in-house but are willing to work with your architect or engineer.
Gates are more than enclosures or entryways
They are artistic expressions that reflect your personal style. Hand -forged designs create custom wood and iron pieces for both residential and commercial applications that enhance your decor and reflect your style.
Driveway entrances
We have worked extensively with customers concepting and designing the entrance to their homes. Driveway entrances have become quite popular and are often the first glimpse of your property or estate. They are a great way to make a powerful first impression, and more importantly, preserve your privacy and add an additional layer of security.
Forge-work done by our black smiths allows us to provide any design of fence or gate that could be imagined.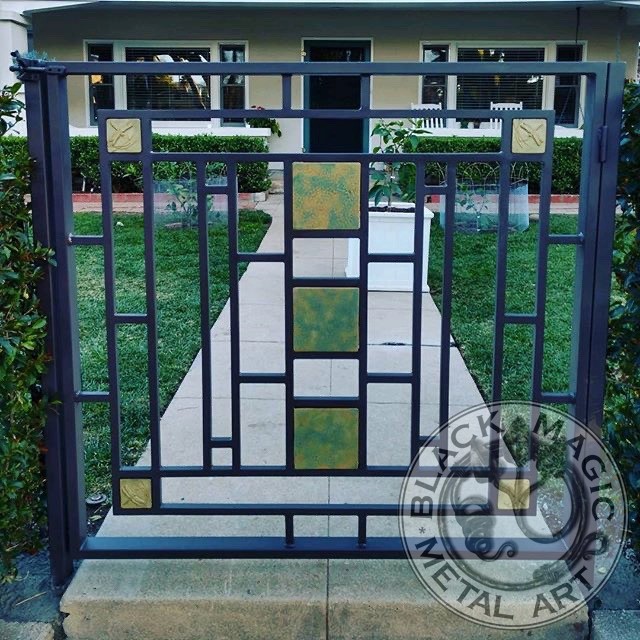 Built For The Century
Solid material, hand forged picket finials, quality craftsmanship - all this and virtually maintenance free.
An Enduring Structure
Enhance the environment - and make a permanent statement - with the strength and beauty of hand forged wrought iron gates and fences.
Privacy With Style
The natural beauty of ironwork can complement any architectural style while providing safety, security and privacy.
Gate Repair
We do offer fence and gate repair. Onsite welding is available with a minimum charge depending on location.
Contact us today to find out how we can help.
"Nate's love of metal shows in everything he creates, with so much texture and detail. He mixes his own colors (patinas) and the result is outrageously beautiful! We love what he has created for us and his art/work is always a topic of conversation with our guests!" Jacqueline K. in Cascade, CO