---
Custom Finishes
---
Custom projects are my specialty. There is no job that's too big or too small and no idea that's too crazy. This is where your uniqueness shines and I love being a part of that vision. Here is a mini checklist of things for you to think about before we start a conversation and get to the fun part!
What is your budget?
Does your piece need to fit in a specific area? If so, what are the dimensions?
Will I be working with your general contractor and crew?
What is your time frame?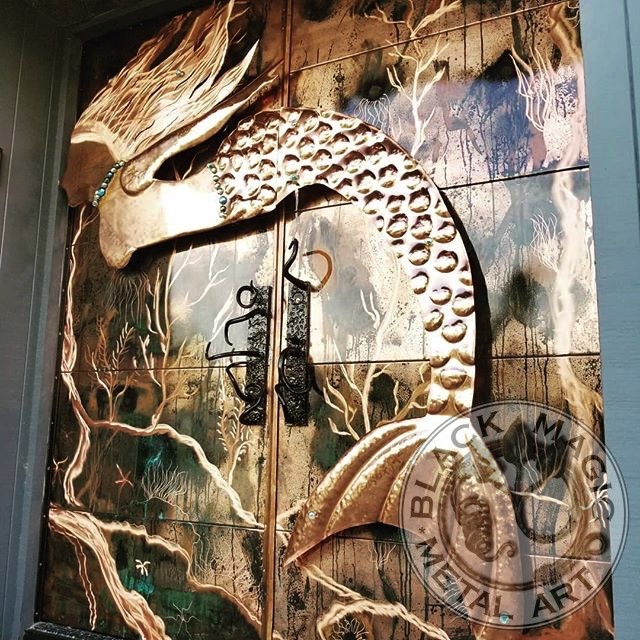 I can customize just about anything! Here is a list of some of what I do:
Custom metal gates
Wrought iron fences
Stainless steel banisters
Metal handrails
custom ironworks
custom acid washed counter tops
Indoor outdoor kitchen counters
Range hoods
Mailboxes
Custom doors
Hand-forged metal wine racks
Metal rose bouquets
3d sculpture
Custom wall art
Custom motorcycles and anything else you can think of!
I love one-of-a-kind projects and my goal is to produce work that you will treasure for a lifetime. Whether it's a custom countertop or a unique wine rack, each piece is painstakingly hand forged and created with you in mind.
For more information regarding customizing your project, please visit my FAQs page.
---
Custom Finishes
I have a chemistry background and have complete understanding of the best products to use on your projects. We do custom patinas and paints; everything is done in house to ensure the highest possible quality.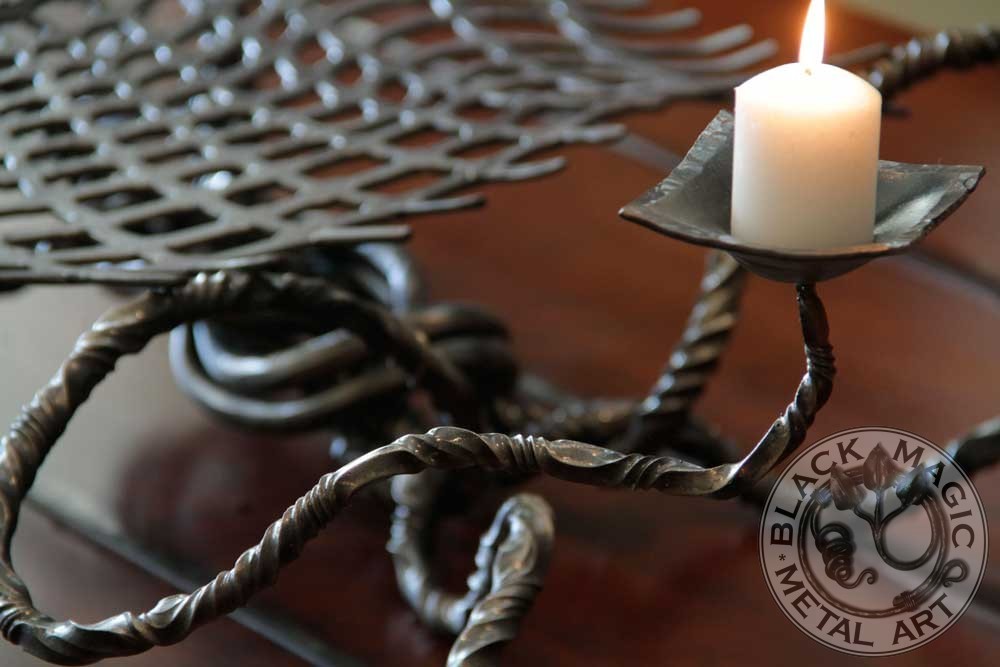 ---
Epoxy Countertops and Floors
We use the hardest materials out there to ensure the longest lasting results for your custom projects. I normally use automotive paints; they are the same long-lasting paint that is on your car. We take extra care on how we prepare the metal surface before adding color to make sure that it will last for years to come.
"I hired Nate to do wrought iron fence repair and to add a gate on my back yard wrought iron fence. Nate took his time to explain what the defect rust issues with the fence were and manufacturing a gate and approximate how long the repair would take. Nate took his time to explain how he was going to manufacture the gate on site, being I could not visually see his vision. The new gate turned out perfectly, visually and was seamless and blended perfectly with the rest of the wrought iron fence. . I could not be more pleased with the outcome Nate and his crew were professional and were promptly on time for a two day job. His crew are friendly and courteous and cleaned up after themselves daily. I would highly recommend and absolutely refer Nate and his crew to anyone needing a gate and or any metal fence repair."Thomas P. in Moorpark, CA