---
Countertops
and Custom Finishes
---
In addition to blacksmithing, I have studied and experimented with different types of chemicals and its effects and reactions to metals. The mixing of acids and metals create a new dimension of textures and colors, making this an excellent option for custom countertops, tables, range hoods, or wherever your imagination takes you.
Epoxy Countertops and Floors
We use the hardest materials out there to ensure the longest lasting results for your custom projects. I normally use automotive paints and clear coats; they are the same long-lasting paint that is on your car. We take extra care on how we prepare the metal surface before adding color to make sure that it will last for years to come.
Custom Finishes
I have a chemistry background and have complete understanding of the best products to use on your projects. We do custom patinas and paints; everything is done in house to ensure the highest possible quality.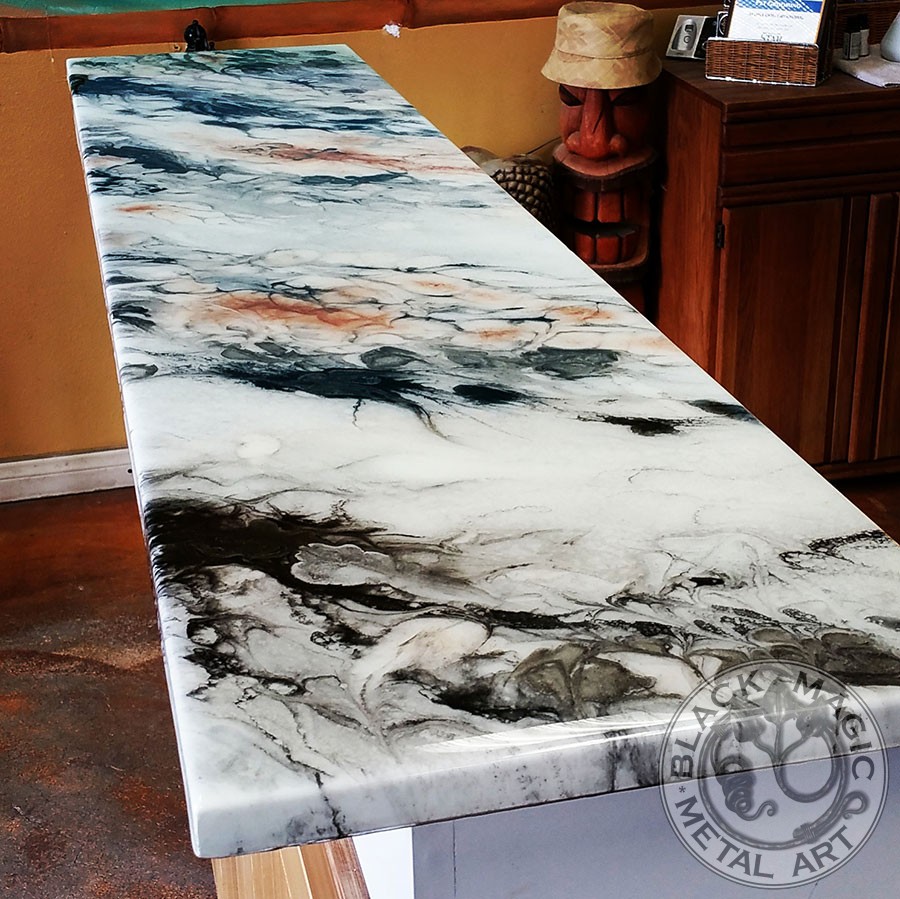 "Black Magic Metal Art's custom countertops are stunning. You will not find anything like it anywhere. When you work with Nate, you work with a true artist. I have recommended him to numerous architects and interior designers who have hired Nate to make custom functional pieces for their clients. His gates are one of a kind. His wine racks are fantastic and make the perfect gift for your clients once you've completed the remodel."
Angela G. in Westlake Village, CA